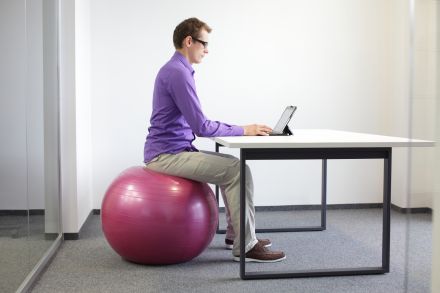 From your Acute Injury, to Post Surgery Rehab, to Work conditioning and Return to Work; we are here to care for you and guide you on your journey back to the Workforce as quickly as possible. Our staff is trained to work with you, your company and human resources, your doctors and the insurance company representatives on a regular basis. Getting you back to your life with minimal pain and maximal function and strength is our primary goal.
Convenient, prompt scheduling; early evening hours are one of our most popular requests
Work related Injuries need special attention, such as determining how the injury occurred, and whether it occurred while at work or as a result of work.
Our thorough initial questionnaire and assessment provides the best information for our clients to use to understand their injury and treatment plan. It is the best way to set goals to resolve their injury so that they can return to modified duty as soon as possible and full duty as soon as they are safe to do so. Job site assessments are available if needed. Job descriptions give the therapist a proper idea of what the patient needs to be able to perform to go back to work safely.
A comprehensive and complete rehab program from low level activity and pain reduction using multiple modality interventions, hands on techniques to range of motion and strengthening and on to work conditioning for the total body is our strategy for each of our work injury clients.
Patient education regarding the injury and how it affects the rest of their body is vital to each person so that they can move forward fast enough but not too fast, avoid re-injury or even need to have a surgery redone. Understanding the healing process and following the surgeons' protocols after a surgery is key to successful recovery.
Understanding how to use proper ergonomics and use of their body at their workstation enables them to find their own way of preventing a future injury and reduce poor posture related pain.
Close coordination and communication with the patient, therapist, physician, human resources at the company, nurse case manager for the insurance company and 3rd party managers are utilized. This enables us to get our patients the care that is necessary to get them back to their previous level of function.
What is WorkSTEPS® and why would my business use WorkSTEPS®?
Hammer Rehab & Fitness Ltd is a WorkSTEPS licensee for performing nationally recognized Post Offer Testing.
Hammer Rehab & Fitness can assist you in expediting rehabilitation and return your employees to full work duty after a legitimate injury and/or non-work related injury with confidence the worker will not be re-injured if returned safely to a job they are capable of performing.
Hammer Rehab & Fitness Center is prepared and equipped to assist you in implementing individualized Corporate Wellness Programs.
Reduce insurance cost and lost time by using pre-hire and post offer employment testing
Job Site Assessments
Ergonomic Screens & Recommendations
State of the Art Post-Injury Rehab
For mild to severe injuries
Certified WorkSTEPS® Fit for Duty or Certified Functional Capacity Evaluations for Return to Work or Disability Assessment
Reduce Employee Turn-Over
Each employee takes the equivalent of 18 months of their salary to replace and train a new employee replacement!
If you hire the right employee you can avoid this risk.
WorkSTEPS® Employment Testing Systems
Identifies persons who have pre-existing conditions, degenerative or cumulative trauma disorders.
Identifies persons who did not meet specific strength and/or aerobic requirements.
Assists employers in appropriately matching current and employees safe/appropriate job positions.
Collects baseline physical measurements for comparative analysis post-injury or trauma.
The WorkSTEPS testing system is ADAA, FMLA, EEOC and OSHA compliant so that you, your business, and your workers can be assured that you are following all the rules and regs for fair and proper post-offer, pre-hiring testing and return to work status post injury.
We conduct testing for both large corporations and small businesses, some of which are in close proximity to our office, while others are located across the country. If your company has multiple locations, whether they are local or spread across different states or regions nationally, we can offer the same testing materials at our facility, utilizing the WorkSTEPS protocols and database.
Should you have someone who lives near us and will be working in another region or state we can accommodate testing them as the WorkSTEPS' data basis is National as well as International.